How To Find Your Customer Number
Knowing your customer number when calling for support helps us help you faster.
To find your customer number click on Help then About.
This window opens showing your version of TeleTracker, the minor build (updates) and your customer ID number.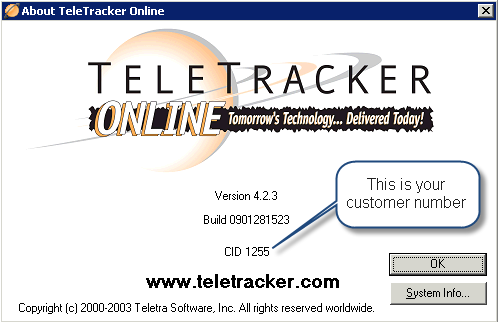 You can also look at the bottom left corner of TeleTracker Online at the Database ID number.