Qpay Product Sale
1. Click on Point of Sale.
2. Create or choose a customer.
3. Click on Products Sold
4. Select the QPAYPRODUCT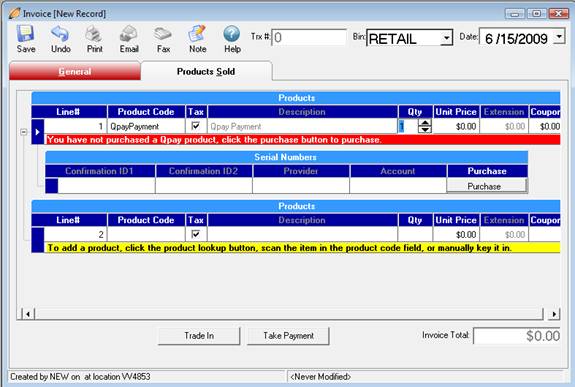 5. Click on Purchase and enter your QPAY log in information.
6. Process your QPAY transaction as you normally would, when you are finished click the Capture and Close button on the top right corner to pull the transaction information from QPAY into your invoice in TeleTracker.
7. Complete your invoice, take payment, and click save.