Flipswap Trade-In
Point-of-Sale
Note: If you have not completed the setup for Flipswap please review the Setup help file .
1. Click Point-of-Sale
2. Create or Select a Customer.
3. On the General Tab Select Trade-In from the right hand side.
4. Click the Product Code lookup box.
5. Select Flipswap as your Trade-In choice (if you have not set that up yet .)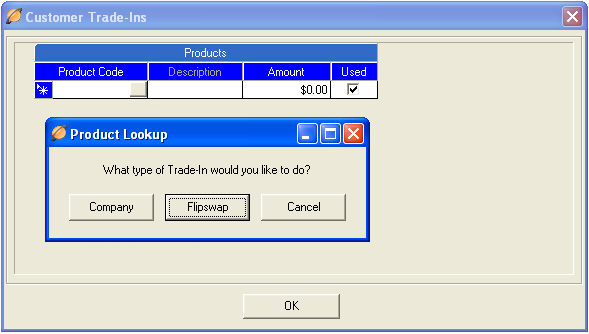 6. Select the Manufacturer and Model of the phone being traded and click OK.
7. Answer all the Questions on the Flipswap Item Questions form (for help on how to assess the phone please review the Flipswap Guide.)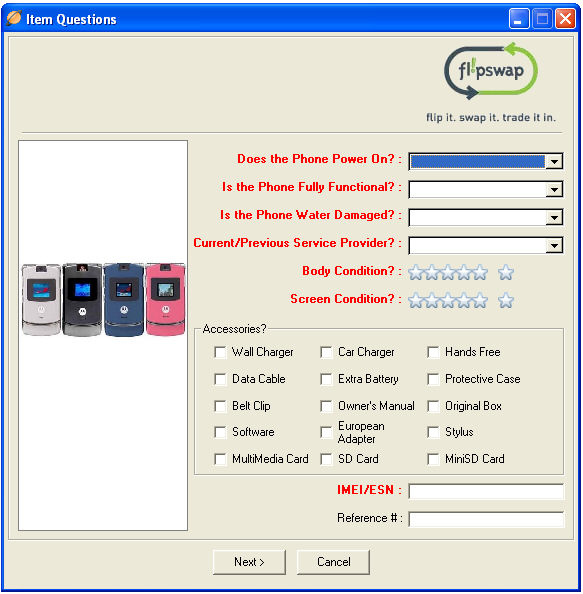 8. Check the box for any accessories brought in with the phone.
9. Enter the IMEI/ESN number (and a reference number for your tracking purposes, if desired) and click Next.
10. Review the Flipswap value and click YES to accept (if the customer approves the amount.)
10. Review the information populated on the Customer Trade-Ins screen and select OK.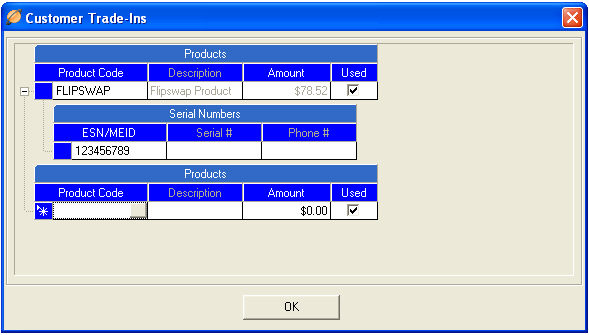 11. Enter the customers purchases (may be done before or after entering the Trade-In) and complete the sale normally.
12. Package and ship the phone to Flipswap (for shipping information please visit the Flipswap Shipping Information page.)
Helpful Links:
Order Additional Flipswap Shipping Supplies